Livingston Diner
372 Livingston St, Brooklyn, NY 11217
Order now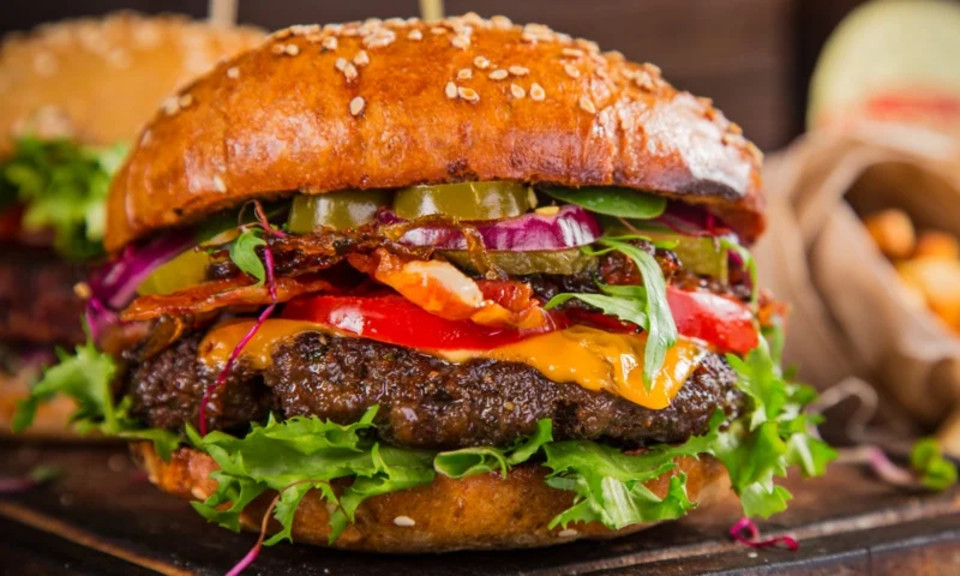 David
This place is terrific!!!! I ordered a fish fillet platter for lunch. The diner calls me to let me know that they didn't have the fried one and asked if I wanted the baked one. I was delighted and said YES!! The fish was excellent!!! I hope they keep this selection. I have preferred from Livingston Diner for several years. They are one of the best!!!
Thom
I can only speak on the vegetarian burritos. They are great. I like to get the tofu spinach tricked out with all the vegan cheese and vegan sour cream and a buck more for guacamole. $8.45 and you could easily get two meals out of it. I order this at least once per week. Way better than anything I can eat at Chipotle.
Valentina
these reviews must all be from freak hipsters in the area. this place has never gotten my order wrong and they always listen to my notes. if you take a close look you will see that it is nothing but entitled hipsters complaining.
Ash
I honestly say I love them. The food is great and they're fast and on time! Especially breast fast they have great specials. Lunch is great also, I'm going to keep ordering and trying new things. I just love the veggie omelette!
Aquila
I like the Tex mex omelette the best. I'd give this diner 10 stars. My food is always hot and delivered on time. Always delicious. Livingston Diner is def my go to for breakfast and brunch
Ricky
Not sure what people expect when they order burgers to be delivered - not sure one place on earth delivers them in any kind of decent shape. If you're ordering a burger to be delivered you're doing it wrong! Lucky for me I work nearby and this place has awesome food. It's a diner, you eat the food there, you don't order delivery. Chicken Ranchero burrito is BANGIN! I also do the breakfast special, two eggs, ham, toast, hashbrowns, tea and OJ for $4?? Can't beat that. The burritos are amazing, and for the people assuming they don't put care into their food aren't there to watch it be prepared. The cook busts his a$$ and always double checks what you wanted with you. I'm here multiple times a week and never once had a bad experience, food is always better than good and the service is just as good. Can't speak to the delivery aspect, but people in the place are all really nice and in my opinion they care about getting your order right. I WILL be back, matter fact I'm going there now. BOOM
Laura
I was on autopilot and just went with the last address I ordered from...Not my address. The error was 100% my fault. They were SO nice about redelivering to my apartment and when the food arrived it was still warm and delicious and even plus a coffee! I highly recommend Livingston Diner. Very good customer service and nice delivery man!
Donna
OMG! A place that actually gives you a complete breakfast just as if you were dining in. The food was hot, delicious, fresh tasting and they even included the juice that comes with the dine in breakfast. I would definitely order from them again.
Julie
I work in the neighborhood and order from here almost daily, always the same thing sausage & egg on a bagel. Its so nice to be able to eat breakfast for under $7, and they get it here fast. Its consistently good.
Sasha
im surprised by all of these bad reviews. But every experience I've had has been great. Its a Diner. Im not sure what others expectations are but I'm always satisfied. I'm a sucker for their breakfast.
About us
American, Breakfast, Hamburgers, Healthy, Lunch Specials, Mexican, Salads, Sandwiches, Vegetarian
Today

Delivery: 6:00 AM - 4:00 PM

Takeout: 6:00 AM - 4:00 PM

Delivery

Tuesday:

6:00 AM - 4:00 PM

Wednesday:

6:00 AM - 4:00 PM

Thursday:

6:00 AM - 4:00 PM

Saturday:

6:00 AM - 4:00 PM

Takeout

Tuesday:

6:00 AM - 4:30 PM

Wednesday:

6:00 AM - 4:00 PM

Thursday:

6:00 AM - 4:00 PM

Saturday:

6:00 AM - 4:00 PM
The Livingston Diner at 372 Livingston Street in Brooklyn is a fantastic place to eat for anyone seeking excellent food without reaching too deep into their pockets. The atmosphere is great for any type of gathering from big groups to a quiet lunch alone. They also offer free delivery to the Metro Tech, Brooklyn Heights, and Fort Greene areas. The head chef Julio is a wonderful person and cook who just want his customers to be happy. They serve food for whatever type of mood youre in, breakfast, lunch and dinner at all times of the day. The big announcement coming from the diner is that they just came out with an all new Mexican food menu on top of their already plentiful original. This includes tacos, burritos, nachos, quesadillas, wraps, and a plethora of side dishes. This fine eatery is a go to place for the Good News team and if you havent been there yet, it is an absolute must!